I've mentioned the yogurt epidemic in my house before. To say we are hardcore fans of the stuff is an understatement. It should come as no surprise that I have added a new one and quite possibly might be replacing most others in my fridge.
Yoplait has launched a new line called Plentí. I giggled at the name because rarely is yogurt plenty, as in plenty to eat. I often use yogurt as a meal replacement, but more often than not, I am slightly peckish after an hour or two of eating it. I was excited that my local Smith's (Kroger brand) store carried this new line.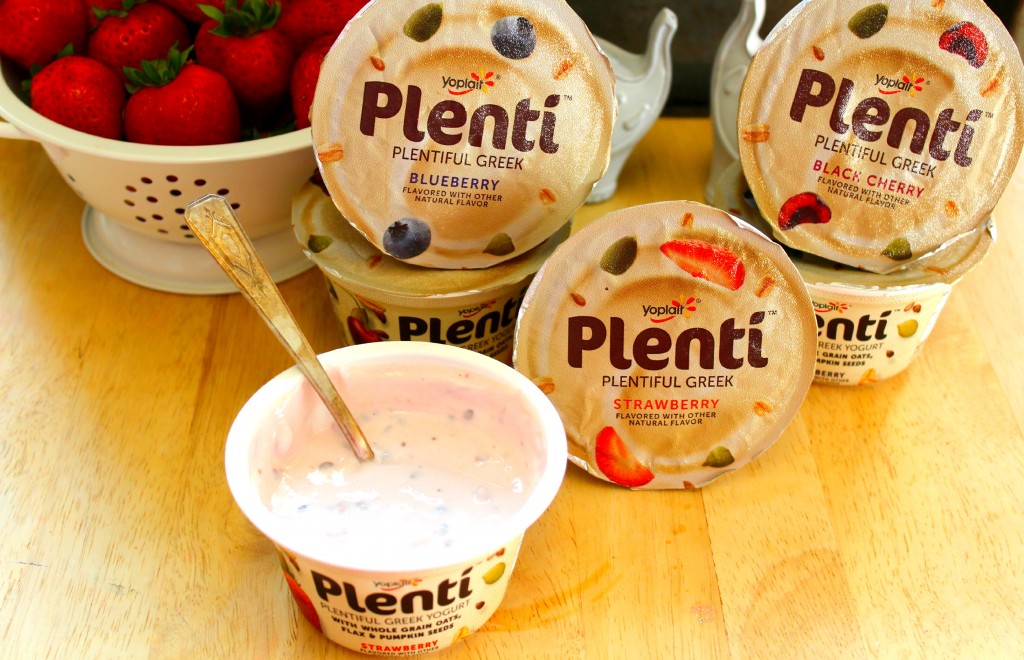 More than my needing a heartier yogurt for a meal, I wanted a heartier yogurt to stay with Elizabeth through the night. I feel like recently we've regressed to infancy with her waking hungry in the night. She usually has a yogurt for "dessert" before bed. But lately she has been waking up hungry a few hours after going to bed. I think she might be in growth spurt because I can't seem to keep her full. Plentí is fortified with oats, flax, and pumpkin seeds, in addition to the fruit. My hope was she would eat one, and then be full enough to stay asleep. Day 4, so far, so good, she hasn't woken up once.
Elizabeth and I both took our first bites together and then looked at each other like, 'what did we just eat?' The texture was a bit different than we are accustomed to with yogurt, but after the first bite or two, I was enjoying the new texture. I really was feeling the heartiness of each bite. The addition of flax, oats, and pumpkin seeds is really fun and very satisfying.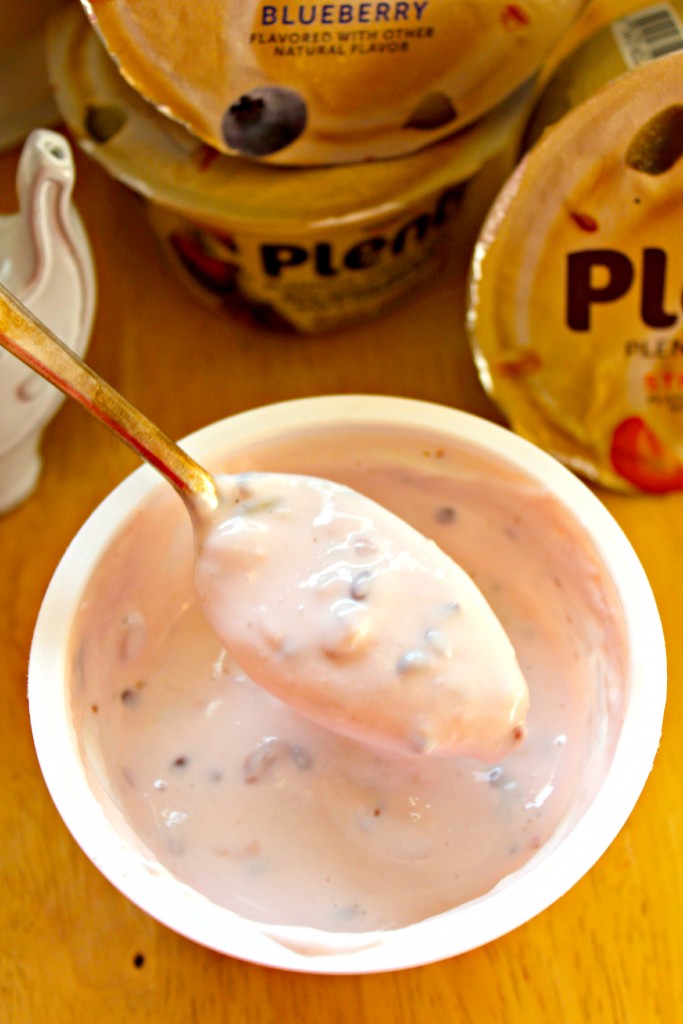 I have been joining Elizabeth in having one for dessert too. I want to share a secret…Buy a bar of dark chocolate, get out your zester, grater, or veggie peeler, and grate/peel/zest some dark chocolate right into the cherry yogurt. A-Maze-Ing!
If you've been iffy on Greek yogurt or a even huge fan, give these new Plentí flavors a shot. I am sure the selection will vary at your local Kroger brand store. Which are you most eager to try?
• Plentí – Black Cherry • Plentí – Blueberry • Plentí – Coconut • Plentí – Peach • Plentí – Raspberry
• Plentí – Spiced Apple • Plentí – Strawberry • Plentí – Vanilla